Love is Love
Rainbow Refugee
We are proud to support Rainbow Refugee, an organization that promotes safe, equitable migration and communities of belonging
for people fleeing persecution based on their sexual orientation, gender identity, gender expression, or HIV status.
A percentage of proceeds from the upcoming Danica Jubilee Love is Love collection will be donated to Rainbow Refugee in 2024.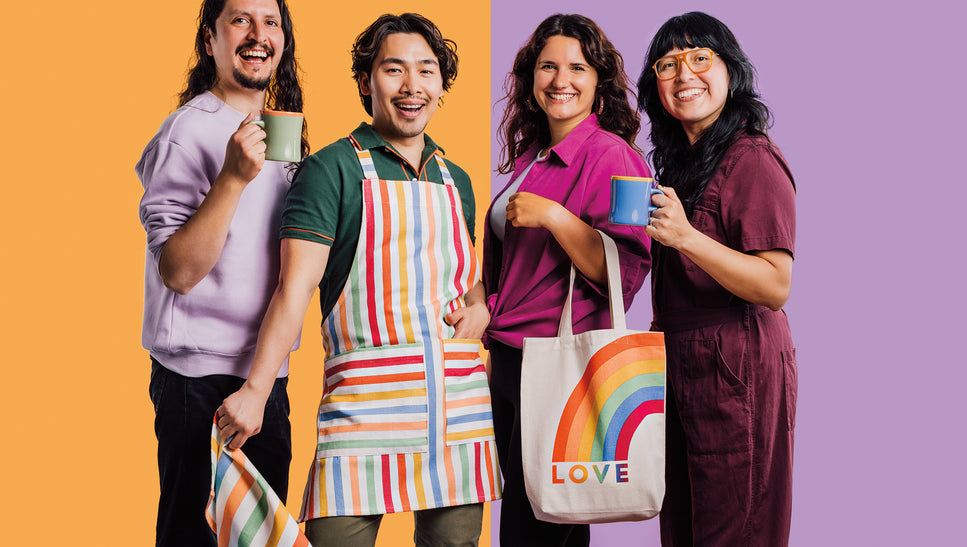 emily carr scholarship
The goal of this award is to encourage enrollment of Aboriginal students and promote student achievement. This award will be distributed through Emily Carr University's Aboriginal Awards process.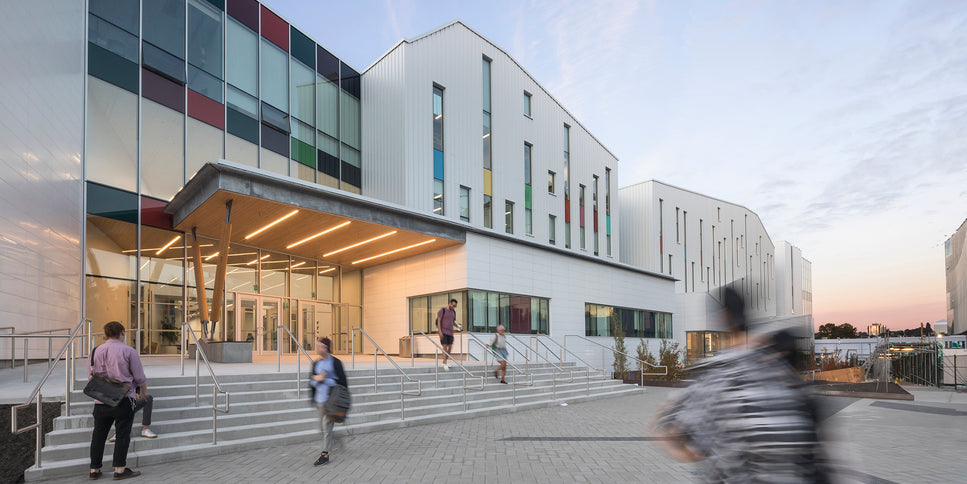 Take Cover, Fight Hunger
When the pandemic began in the Spring of 2020, we knew it was important to provide immediate support to our community. 
To ensure adequate mask supply, we began to produce our Take Cover masks from unused cotton fabrics. The playful prints and colors of our masks brought some unexpected joy to this period in time. 
And — for every mask sold, we've donated $1 to Food Banks Canada and Northwest Harvest in the U.S.
With the support of our incredibly supportive community of small business owners and customers, we've raised funds for over 178,000 meals in Canada and 220,000 meals in the U.S.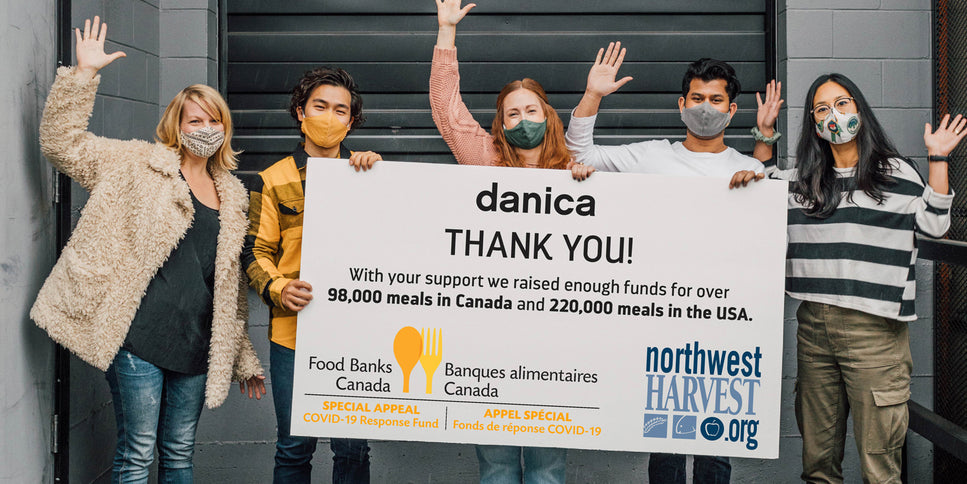 Education Without Borders
As part of our long-standing commitment to Education Without Borders, we ensure a percentage of the profit on the sale of our product lines goes to this Canadian non-profit organization created in 2002. 
Education without Borders provides educational opportunities for disadvantaged and at-risk children through initiatives in South Africa and Canada, including after-school support programs in Math, English, Science, school leadership, and youth mentorship. 
Our chairperson, Rodney Benson, is the co-founder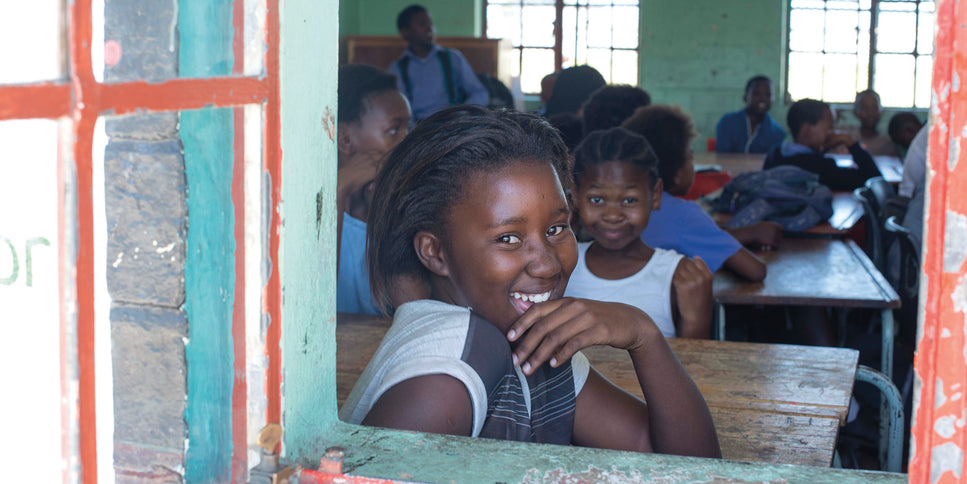 emma's torch
For refugees coming to North America, one of the hardest parts of the transition can be finding a new job. Emma's Torch is a non-profit organization providing refugees, asylees, and survivors of human trafficking with in-depth culinary training as well as employability, equity, and empowerment training.
Danica is a long-term partner, and we proudly donate training materials and restaurant supplies to ensure these individuals are set up for successful employment in an industry in which their cultural heritage and cuisine can be celebrated.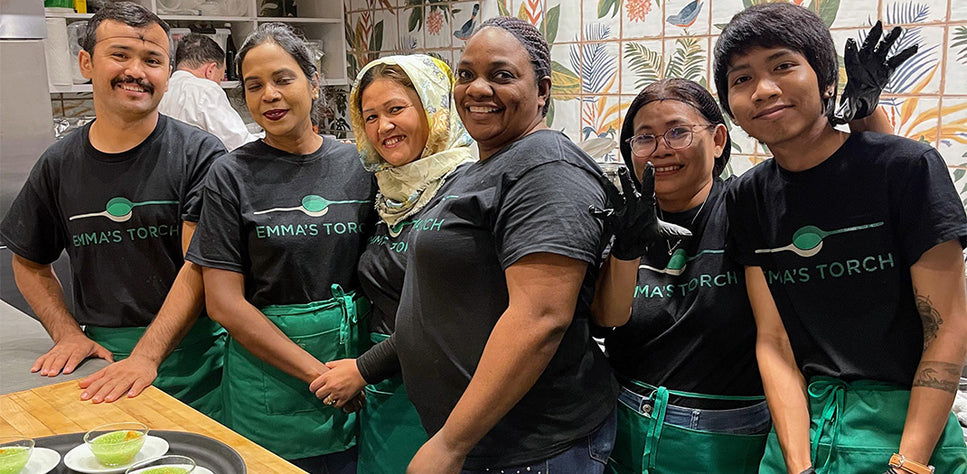 Our Sources
We source our products at the best factories possible, ones that exceed the expectations of local laws, customs, and environmental regulations. All partnering factories are visited regularly and either comply with or surpass, these standards:
Employment – Child or forced labor is unacceptable.
Working Conditions – Factories and dormitories are safe, hygienic, and comply with local fire codes.
Compensation – At least the minimum wage is paid. Benefits are rewarded as per local laws. Overtime is optional and is fairly compensated. Statutory holidays are recognized.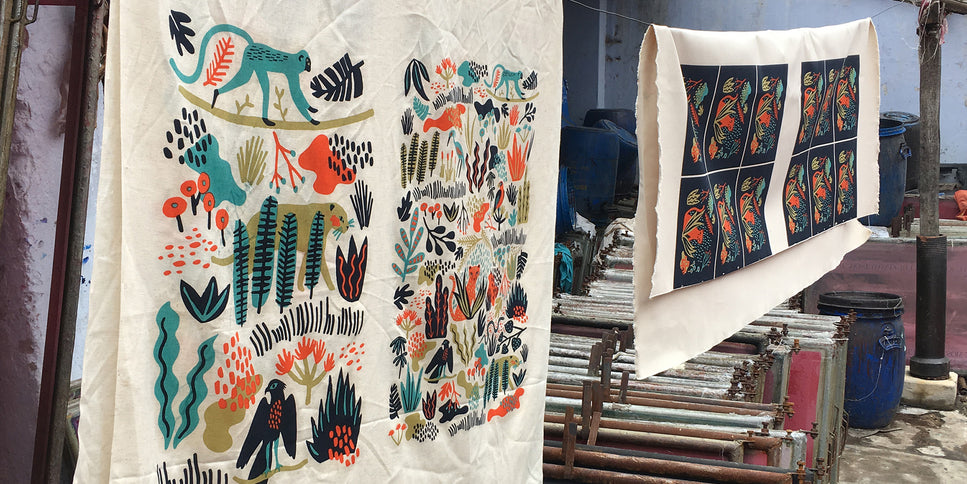 Our People
Our philanthropic program supports activities that enhance and serve our community and also aims to enrich the lives of our employees at the same time.
The goal is to give back through local and global community involvement while enabling employees to experience the satisfaction and reward that comes from volunteering.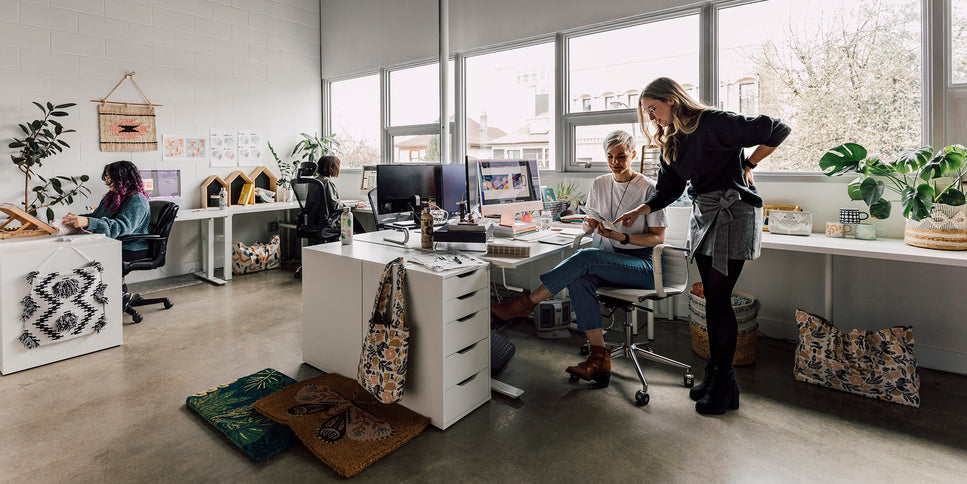 Our Environment
We are proud alumni of the Climate Smart program. In 2011/2012 we completed a Greenhouse Gas (GHG) emissions inventory. By developing and implementing strategies to reduce our GHGs, the design of everything from our products, our workspaces, and our workdays are informed by environmentally positive actions.