Rich colors and intriguing textures make up this curated collection of linens, floor coverings, and tabletop items that is Danica Heirloom. Focused on the handmade and sourced with care, travel the globe and redefine home decor with us.
Danica Heirloom
Seasonal Picks
Creating beautiful and thoughtful spaces to unwind, connect with loved ones, and indulge in small luxuries.
Porto Stamped Plates Set of 4

Maison Espresso Cups Set of 4

Canvas Stamped Tapas Plate

Pulse Pinch Bowls and Dipping Dishes Set of 4

Midnight Stripe Linen and Cotton Dishtowel

Current Season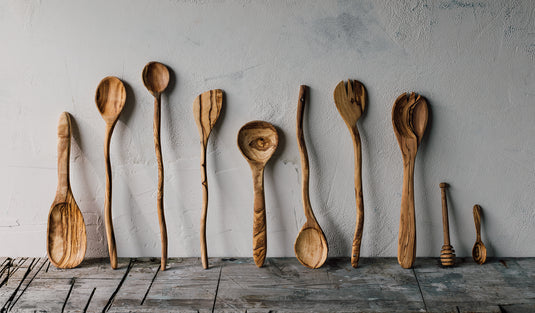 Upcoming Season
One-of-a-kind Charm
The Art of Reactive Glaze
Reactive glazes bring unexpected beauty and character to every piece. After melting or oxidizing during firing, this family of glazes creates subtle yet striking variations in color, texture, and feel. This artful technique results in original pieces with organic effects.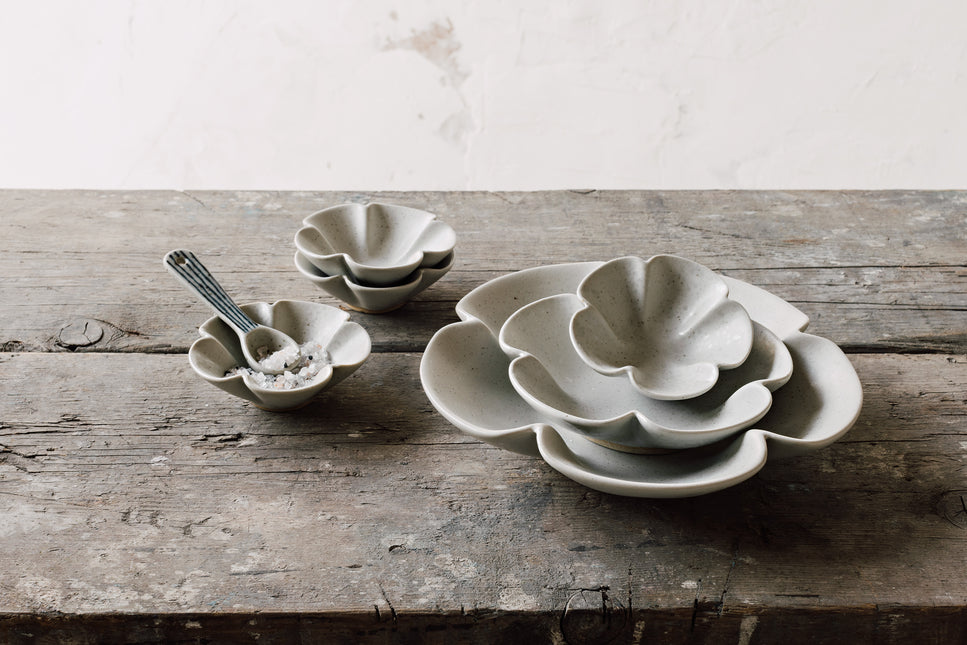 Uniquely beautiful
The Art of Block Print
Subtle variations in the design of the woodblock and the application create a unique, one-of-a-kind piece. Bring the art and tradition of the hand block print into your home with our Danica Heirloom hand block printed textile collection.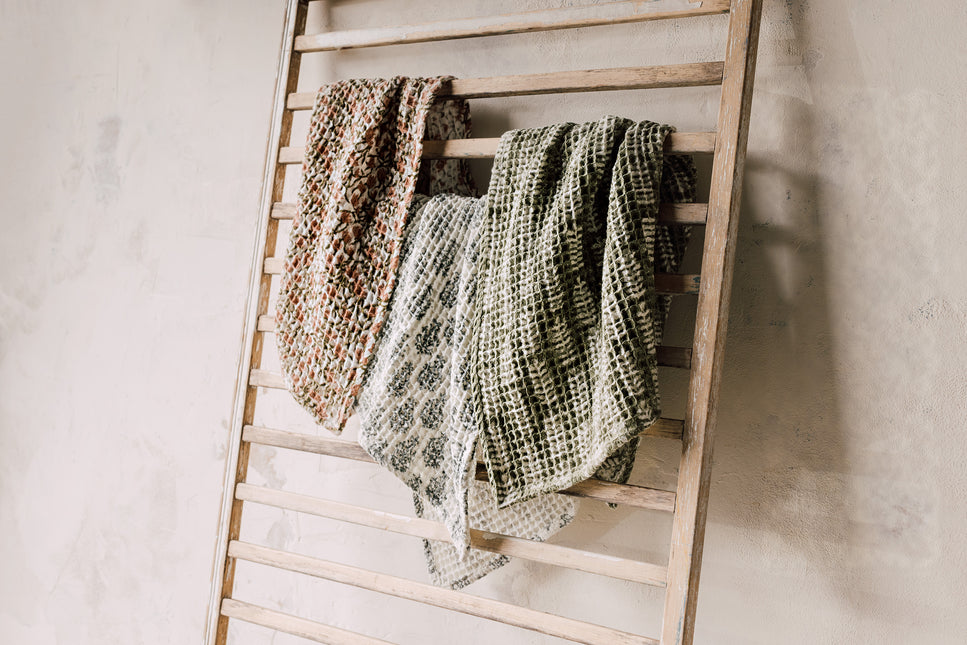 soft and absorbent
Why We Love Linen
Woven into the fabric of human history, it's a material that continues to stand the test of time. For centuries, flax stems or flax straws have been spun into the threads that comprise everything from clothing to table coverings. While subtle in its texture and appearance, linen boasts a list of valuable assets that has made it a staple in homes around the world. Our linen collection is OEKO-TEX certified, meaning that it has been rigorously tested to ensure that is completely safe to use throughout your home and against your skin.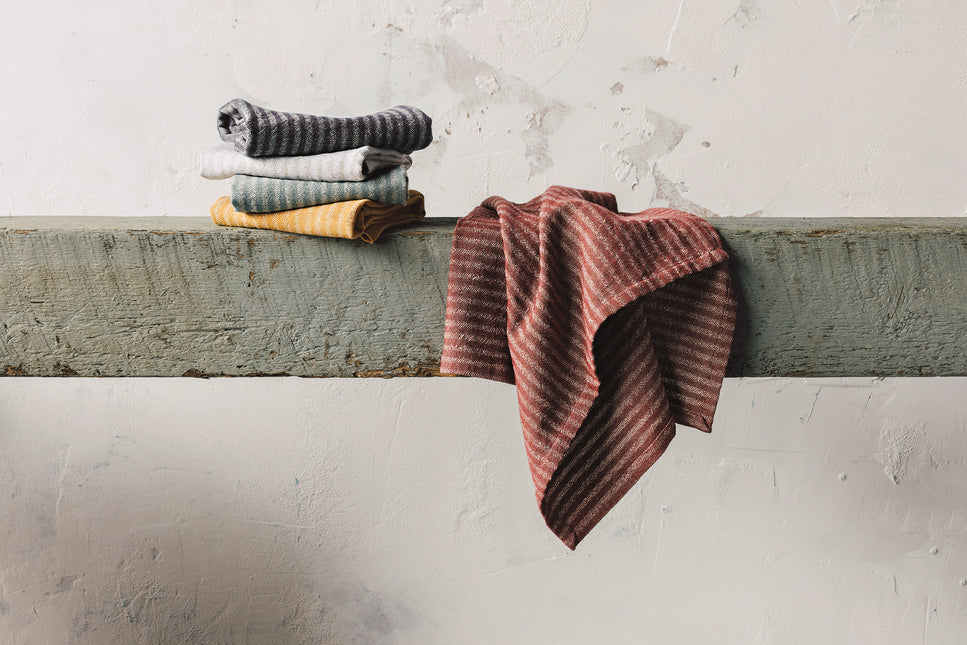 made by hand
The Art of Handmade
Danica Heirloom has over 225 artisanal items, including ones woven, printed, etched, and painted by hand. We work with suppliers around the globe focused on preserving the traditional craft techniques that bring a unique element to every item.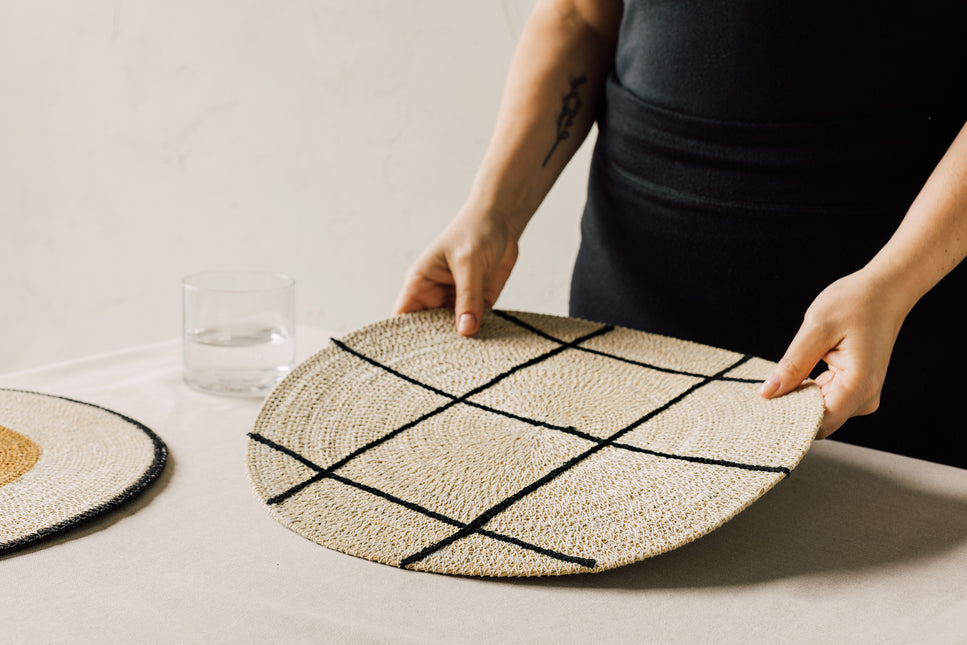 Wholesale with us
Become a Retailer
Bring the Danica Heirloom collection of eclectic patterns and must-feel textures to your store.

Our product categories include: tabletop and serveware, kitchen accessories, kitchen and table linens, rugs, throws, baskets, bath accessories, and more.