Danica Heirloom Season Launch
Spring & Summer 2024
Birds sing to the sunrise, and carpets and canopies of verdant green begin to decorate the world. The arrival of spring and summer is nature's offering of hope. As more of us turn to nature for inspiration and comfort, a renewed interest in handcrafted items made of responsibly sourced materials seems only natural.
The elements of nature continue to inspire our Danica Heirloom collections. The new Grove collection invites you to
enter a quiet cluster of trees where sun-dappled shade calms the mind and nourishes the soul. Ephemeral blossoms are on perennial display with the petal imprints of the Hanami tabletop collection.
Sun-ripened earthy tones extend a warm welcome to all with our new medley color, Olive Branch. Linger a little longer in the peace of the olive grove with the dense textures and rich tones of our olive wood serveware
One-of-a-kind Charm
The Art of Reactive Glaze
Reactive glazes bring unexpected beauty and character to every piece. After melting or oxidizing during firing, this family of glazes creates subtle yet striking variations in color, texture, and feel. This artful technique results in original pieces with organic effects.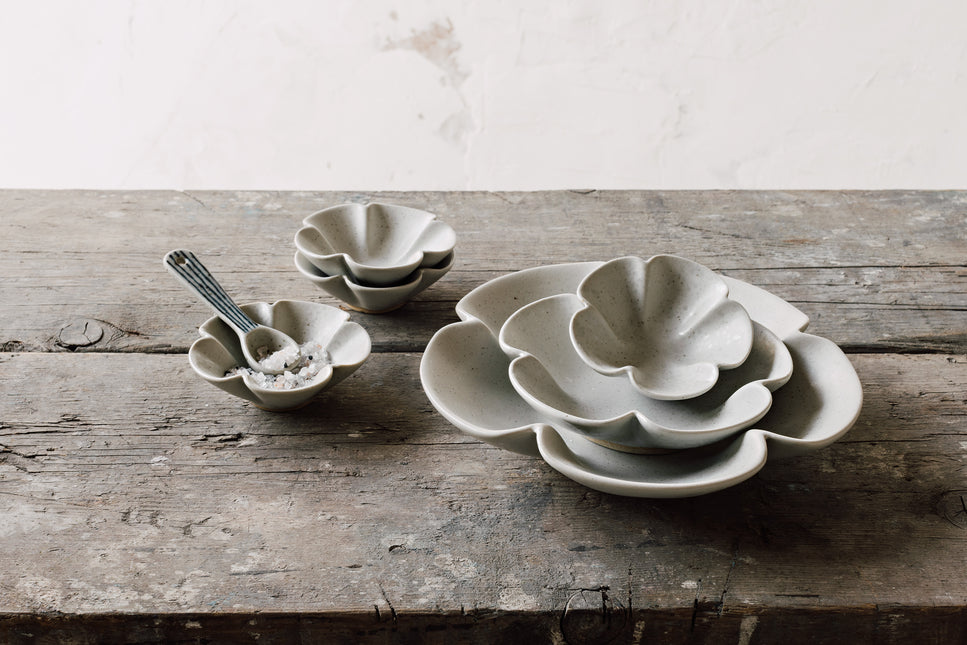 Uniquely beautiful
The Art of Block Print
Subtle variations in the design of the woodblock and the application create a unique, one-of-a-kind piece. Bring the art and tradition of the hand block print into your home with our Danica Heirloom hand block printed textile collection.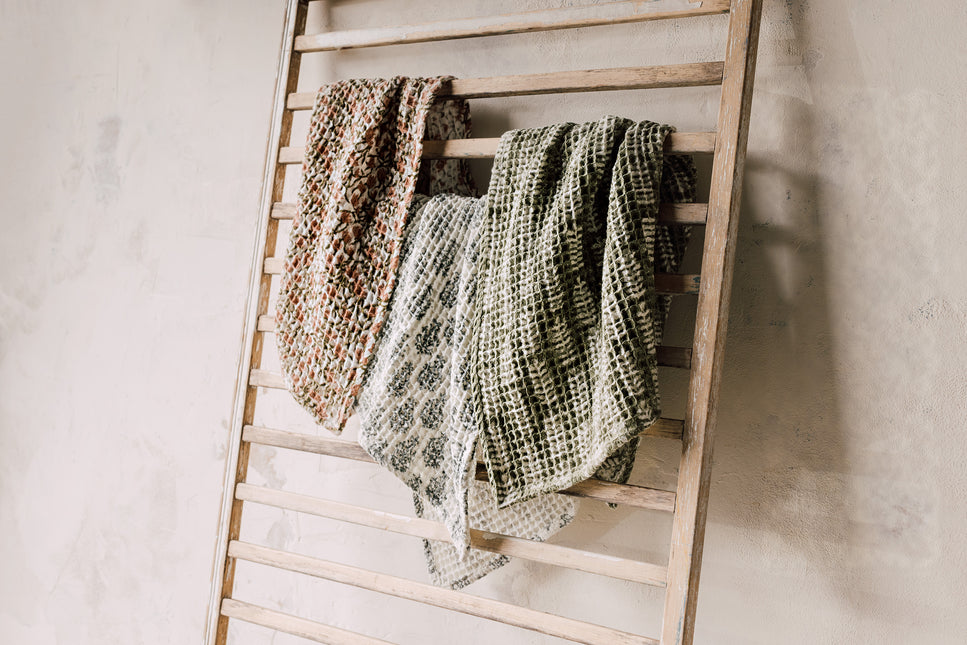 soft and absorbent
Why We Love Linen
Woven into the fabric of human history, it's a material that continues to stand the test of time. For centuries, flax stems or flax straws have been spun into the threads that comprise everything from clothing to table coverings. While subtle in its texture and appearance, linen boasts a list of valuable assets that has made it a staple in homes around the world. Our linen collection is OEKO-TEX certified, meaning that it has been rigorously tested to ensure that is completely safe to use throughout your home and against your skin.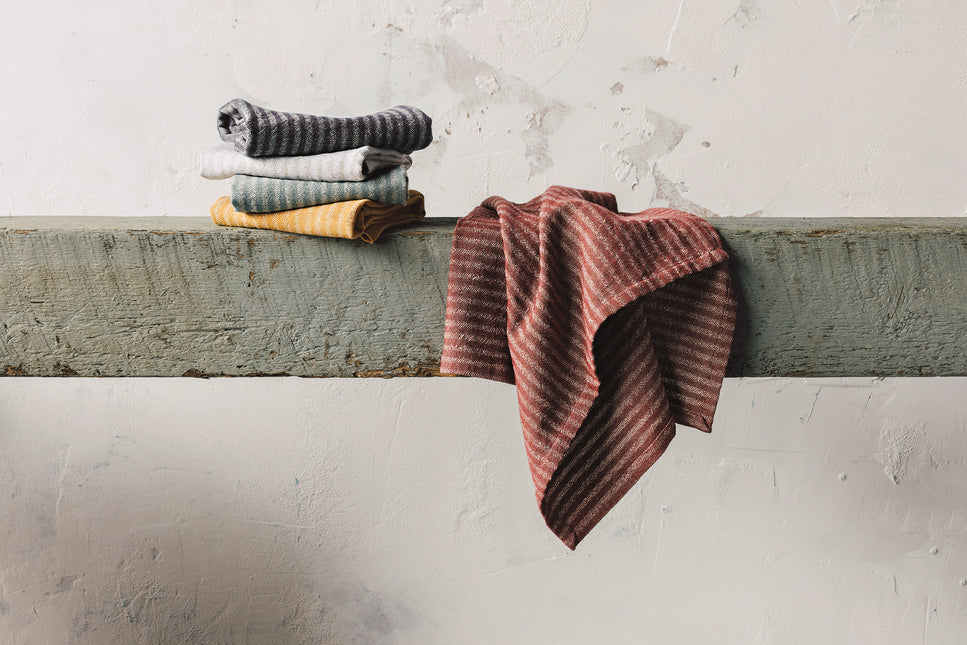 made by hand
The Art of Handmade
Danica Heirloom has over 225 artisanal items, including ones woven, printed, etched, and painted by hand. We work with suppliers around the globe focused on preserving the traditional craft techniques that bring a unique element to every item.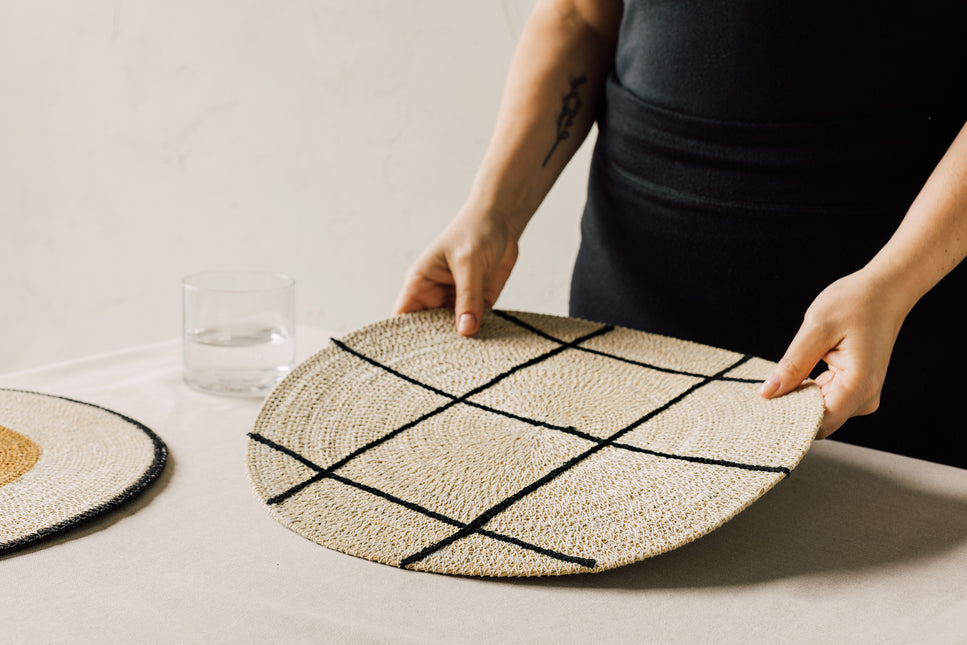 Danica Heirloom
Picks From The Current Season
Porto Stamped Plates Set of 4

Maison Espresso Cups Set of 4

Canvas Stamped Tapas Plate

Pulse Pinch Bowls and Dipping Dishes Set of 4

Midnight Stripe Linen and Cotton Dishtowel
Danica Heirloom Spring & Summer 2024
Online Catalog
Find our brand new Danica catalogs in the gallery now.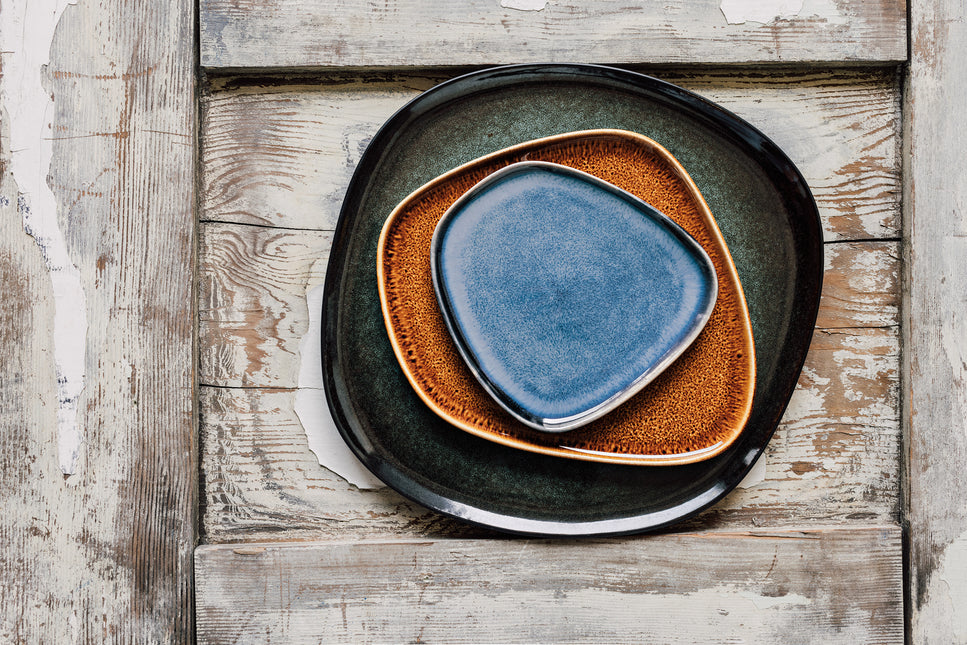 the early bird gets the worm
Early Buy Program
We offer our customers discounts and freight deals for a limited time when they pre-order for the upcoming season. This is the best way to save AND ensure your shelves are stocked for the busy season.