Brand Guidelines: Now Designs by Danica
Now Designs is our tribute to the tastes and textures that inspire us to explore, create and gather to share culinary experiences.
From harvesting our own herbs, farmer's market fresh finds to an al fresco feast, our collection offers high-quality kitchen and dining essentials that celebrate and support the joy of living well. With reimagined classic patterns and an abundance of colors and tones to appeal to every taste, Now Designs offers the perfect ingredients for you to express, enjoy and share your love for all things culinary.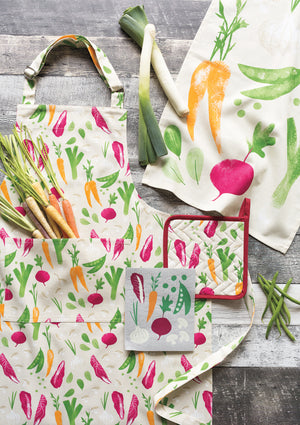 Brand Statement
New and now with a traditional touch. Kitchen and dining essentials for every taste.
Brand Statement
New and now with a traditional touch. Kitchen and dining essentials for every taste.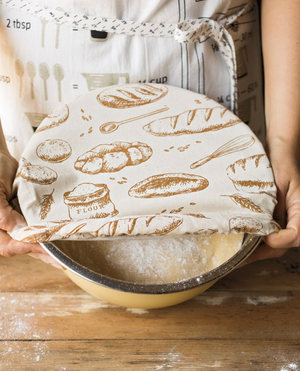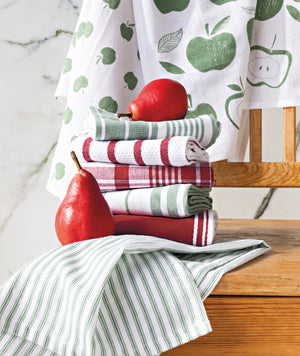 The Look

Culinary themes
Classic florals
Hand-drawn & painterly
Coordinating solids
Bright & Colorful
Seasonal
Functional
Timeless modern

The Products

Kitchen Linens
Table Linens
Totes & Bags
Doormats
Bowl Covers

The Customer

Kitchen Stores
Supermarkets
Hardware
Robin's Egg Speckle Egg Crate

Holly Jolly Candy Bowls Set of 2

Alpine Adventure Spruce Apron

Good Tidings Laminated Lining Shopping Tote
Now Designs
Brand Guidelines
Logo

Minimum application size: 0.5" wide

Logo Flag

Minimum application size: 1" wide

Accent Colors

Cool Gray: Hex #939597
Peacock: Hex #006e74
Chili: Hex #ad1e2e
Please log in to continue
Use your Danica Resources credentials to access further branding resources.
Photography Styling Guide
Photo Styling

Look & Feel

Classic
Homestyle
Warm
Culinary

Photo Styling

Backdrops

Light wood
White and light painted surfaces
Marble
Granite
Tiles
Stainless Steel

Photo Styling

Layouts

Natural, layered, relaxed
Authentic kitchen scenes
Tablescapes
Retail displays
Home settings

Photo Styling

Props

Kitchen tools
Dining accessories
Fruits & veggies
Cooking & baking ingredients
Baked goods
Flowers
Leafy greens
Garden accessories.
Photo Styling

Styling Effects

Scattered props and tipped over products add a natural, candid feel
Prop with coordinating products from the brand when appliable
Use products from other Danica brands only if it's more neutral and generic. It should not be easily identified.
Relaxed but well coordinated table settings tell the right story

Photo Styling

Themes & Stories

Props directly drawn from the design is a fun way to show off the artwork & colors
Gardening can be a great prop and styling theme for some products & designs
Collection shots can be complex and layered to show off the product family

Photo Styling

Scaling

Go in close on smaller items, and include props that give a sense of scale
Show product sets in use together with appropriate props for scale reference

Photo Styling

Settings

Hands and action shots are great to show how to use products
Larger retail settings and kitchen scenes show color and pattern coordination well
Now Designs Models

Look & Feel

Relatable
Classic
Diverse
All ages
Families

Now Designs Models

Wardrobe

Classic cuts, colors and patterns.
Neutral collared shirts and blouses.
Jeans, chinos, dress pants and skirts. In-line aprons.
Fitted dresses.
Boots, flats, sandals.
Cotton, chambray.
Plaids, gingham, solids, stripes.

Now Designs Models

Makeup & Hair

Lightly styled and made up.
Neat and tidy.
Manicured nails in coordinated colors, can be bold if it ties into product.
Everyday styled hair.
Pony-tails, buns, simple up-dos
Simple, understated jewellery

Now Designs Models

Posing

In the moment, focused on a task or demonstrating.
Joyful, confident.
Now Designs
What Not To Do
Now Designs Don'ts

Dramatic Lighting

Keep the lighting soft and natural to differentiate from our other brands. Avoid hard shadows and overlay effects.

Now Designs Don'ts

Vibrant Backdrops

Stay away from bightly coloured, painted backdrops to differentiate from our other brands. Think classic home and kitchen surfaces.

Now Designs Don'ts

Dark & Rustic Backdrops

Avoid dark, rustic wood and weathered surfaces to differentiate from our other brands. The Now Designs home is more modern with lighter woods and clasic kitchen surfaces.

Now Designs Don'ts

Dried Flowers & Cacti

Keep it fresh! Go for fresh flowers, herbs and produce instead of dried. Avoid succulents, cacti and sculpted plants to differentiate from our other brands.
Additional Brand Resources
Danica Resources
Additional Brand Resources
Danica Resources